Tonal Relationships - the art of tonal adjustment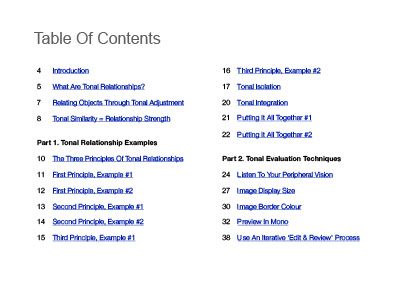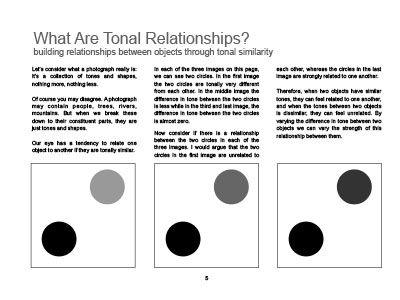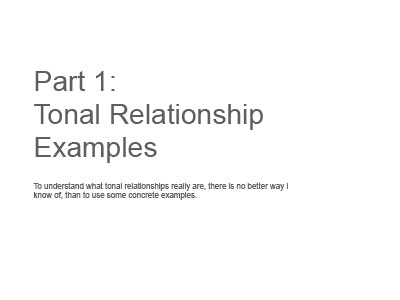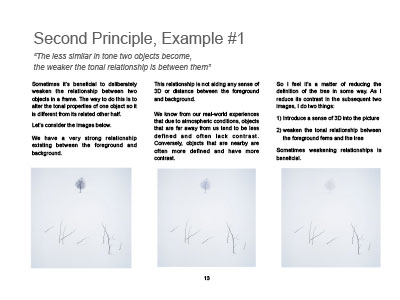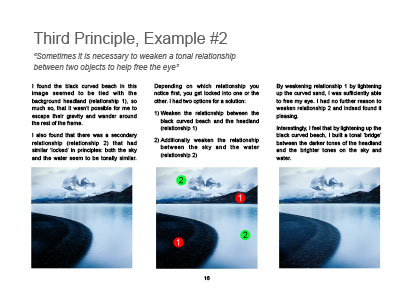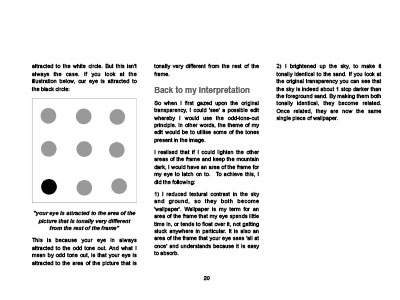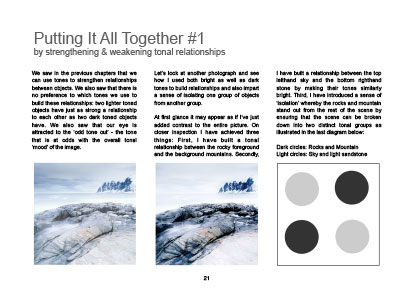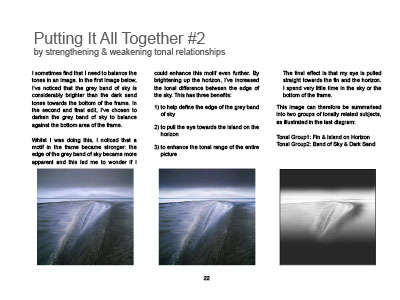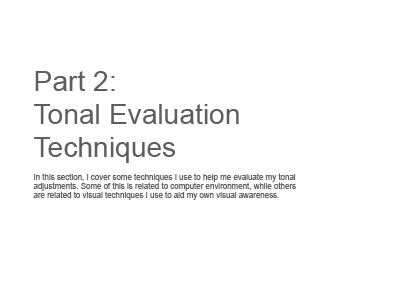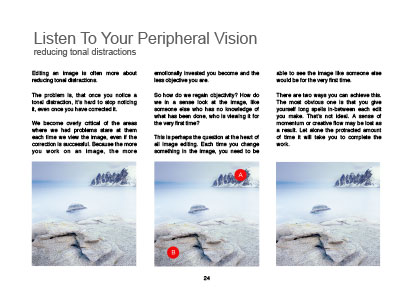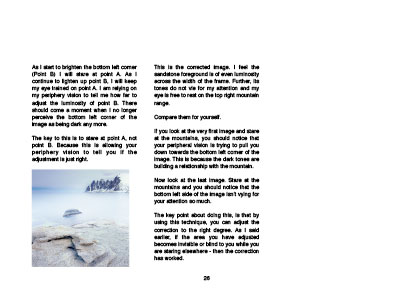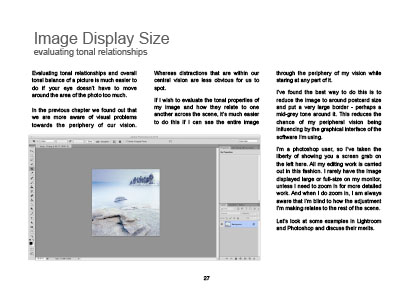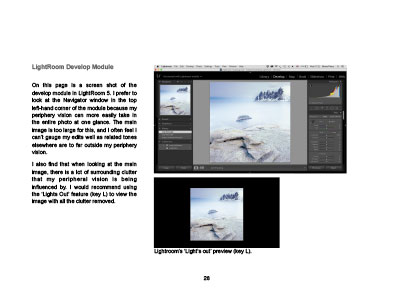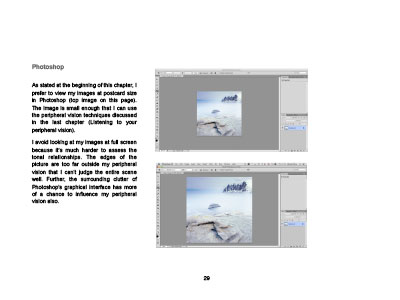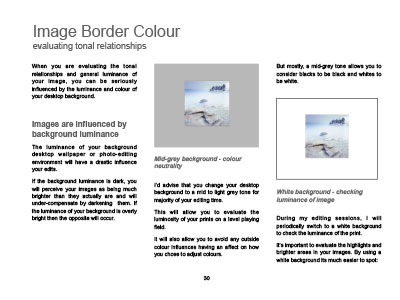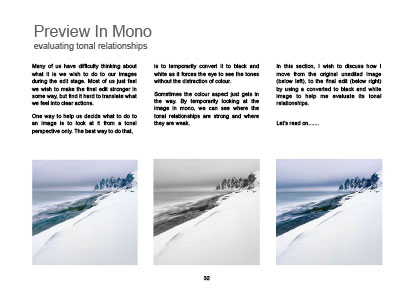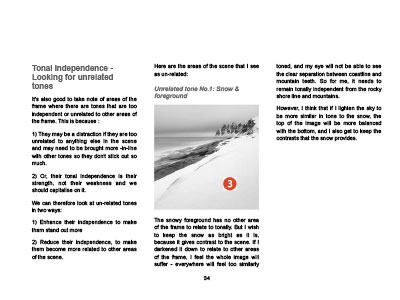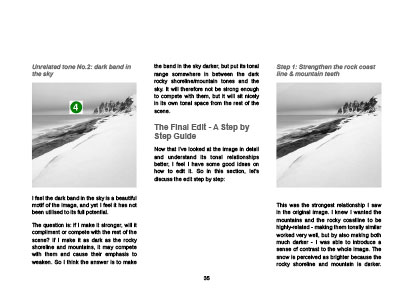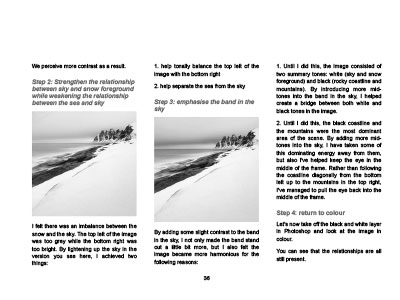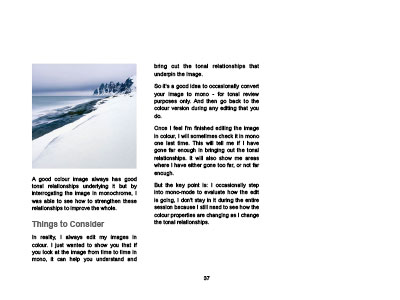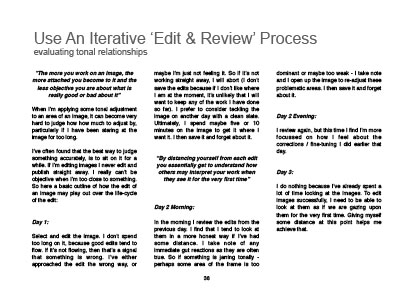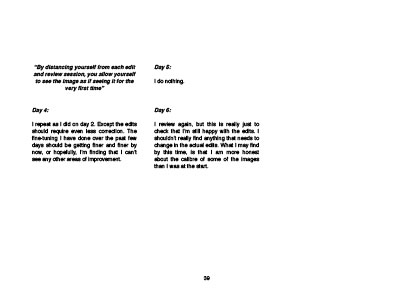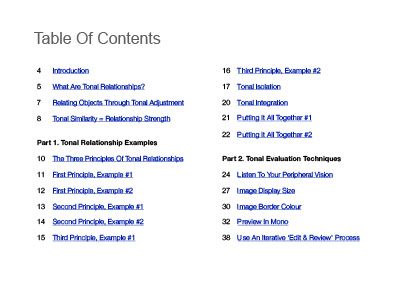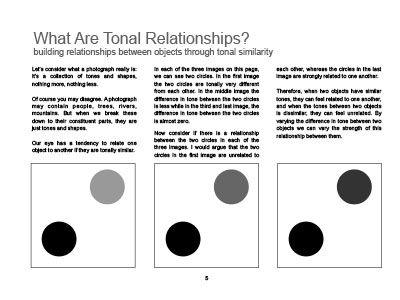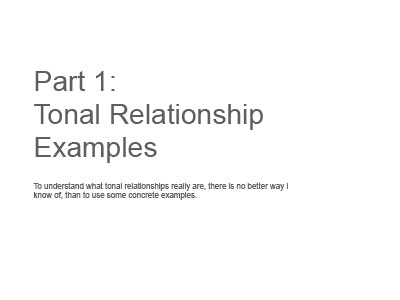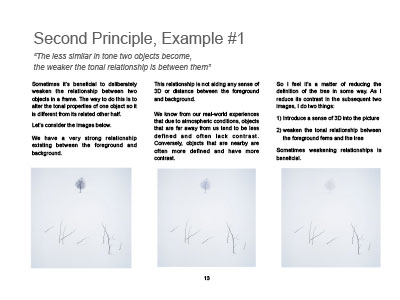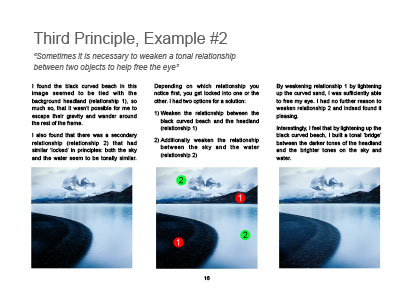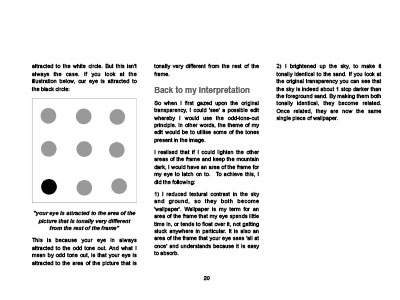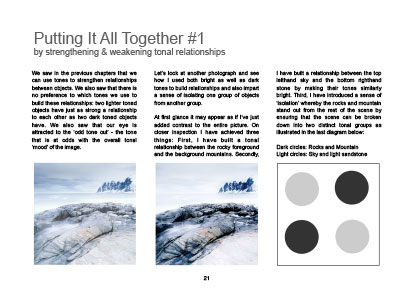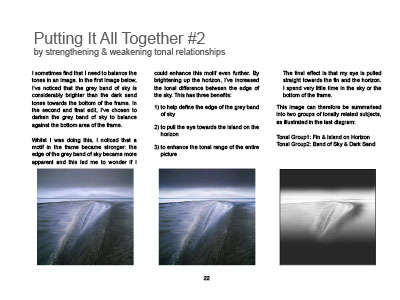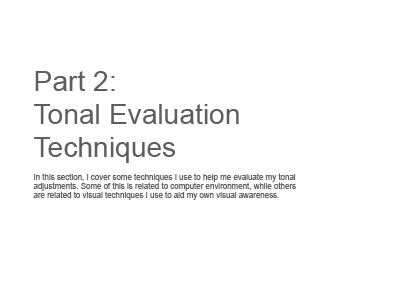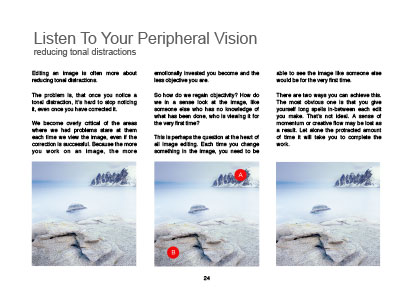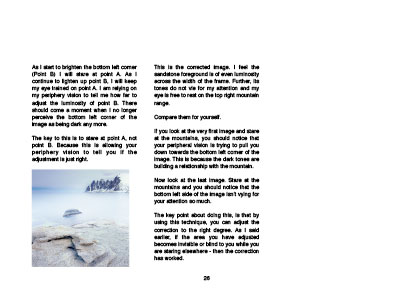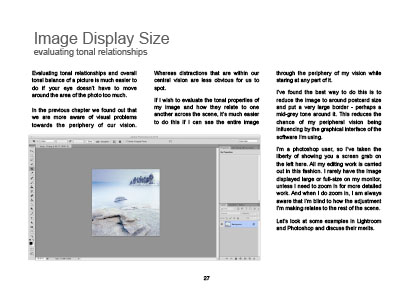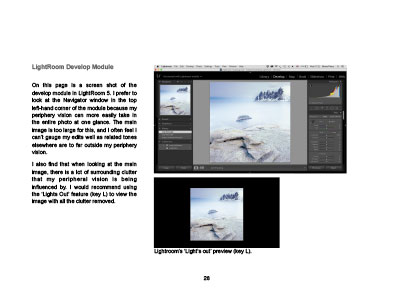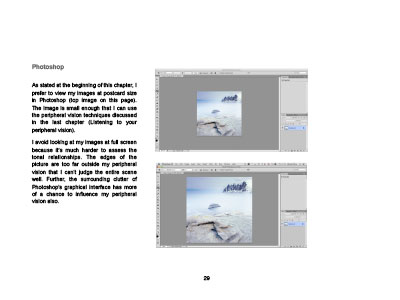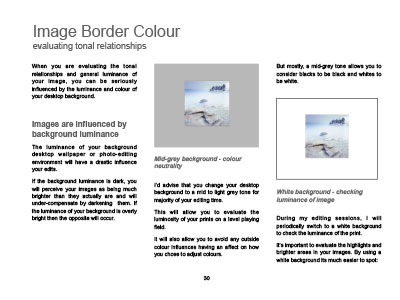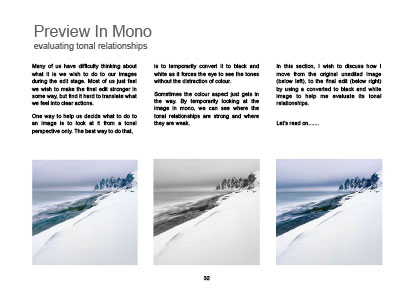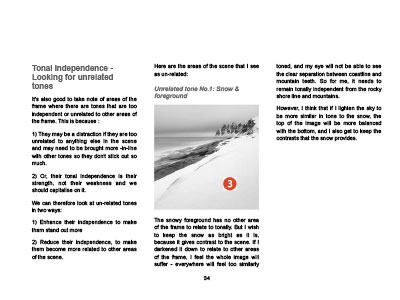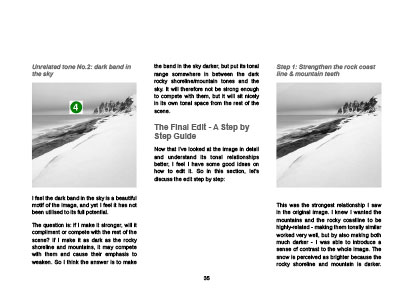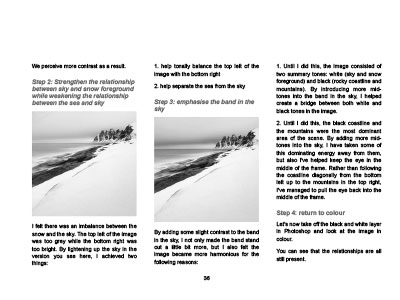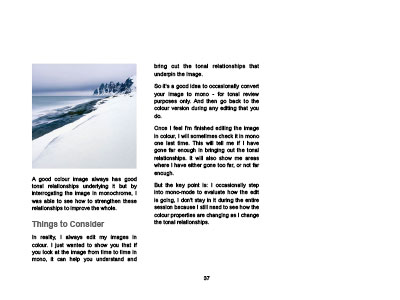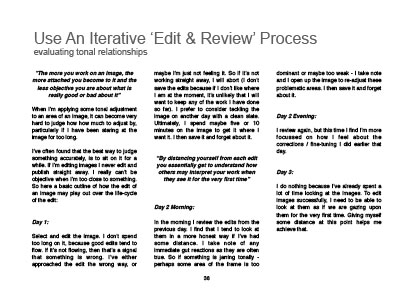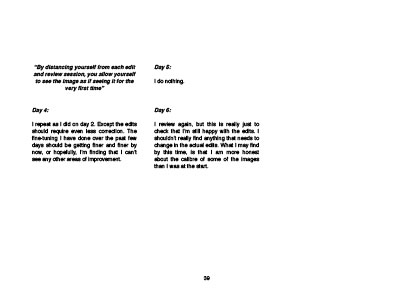 Tonal Relationships - the art of tonal adjustment
£11.99
 
In this e-book, I aim to give you some thoughts with regards to tone, and its use in photographs to strengthen and weaken relationships between areas in the frame.
In essence you will learn that subjects may be related to one another through tonal similarities. By 'tuning' the tones of one subject to be more similar to the tones of another subject, you can introduce, or strengthen an existing relationship further.
By using the principles discussed in this ebook selectively during your editing sessions, you can reduce tonal distractions, help emphasise the right areas of the frame and aid in balancing the overall feel of your images.
The book is split into the following sections:

Section 1 - Tonal Relationship Examples
By giving you some real-world examples of how Bruce chose to edit his work, you will gain a clearer insight into the power of tonal relationships.

Section 2 - Tonal Evaluation Techniques
These Techniques will aid you in developing your own visual awareness of tonal relationship. They also help you in finding areas of conflict in the image and also of correcting / adjusting tonal properties to the right degree.

Features
Adobe Acrobat PDF document, 41 Pages.
E-book format: Adobe Acrobat
Download format: Adobe Acrobat